CAT Case studies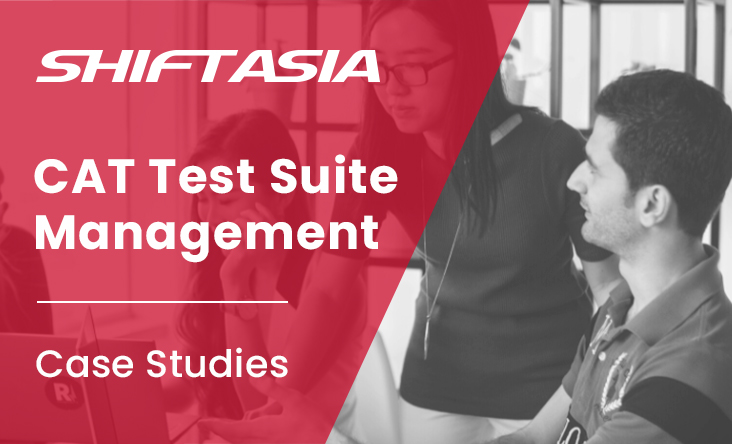 CAT or Computer Aided Test is our powerful test management tool for QA testers. A dynamic platform that can support you in the quality assurance process. This is thanks to its amazing features:
● Centralize all information: source code, testing, failure, and communication
● Easily articulate cases and issues in online test execution
● Custom workflow
● Real-time insights and updates
● Friendly dashboard for collaboration
At SHIFT ASIA, we apply CAT to create test suites that fit our clients' businesses.
Download this case study to learn more about CAT and how this tool can assist you in testing.
Contact
Contact
Stay in touch with Us