WhitepapersWhitepapers
Outsourcing Guide & Checklist
Outsourcing Guide & Checklist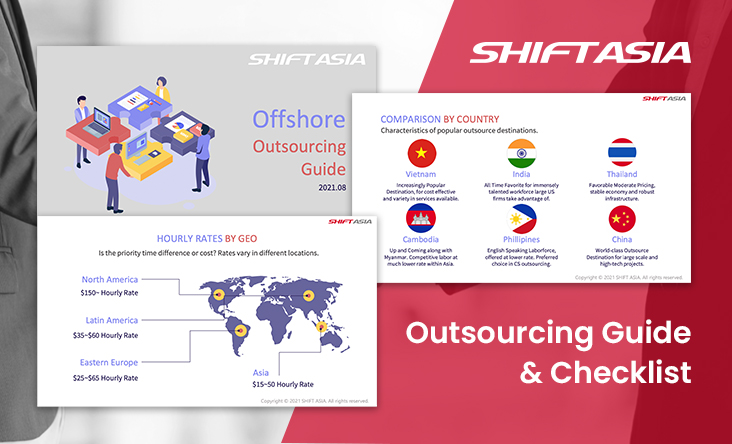 Thank you for visiting our website today.
Here, we have put together a brief guide on offshore outsourcing.
Businesses turn to offshore outsourcing for various reasons – localization & market competency, cost benefits, global delivery structure and else.
Regardless of being a first timer or not, you can always learn from other businesses' mistakes and optimize how you interact with offshore resources.
This brief guide covers topics to help you understand different sourcing models and list of things you need to check off when selecting / evaluating a offshore development partner.
01

Outsourcing levels

02

Sourcing recommendations

03

Average pricing by geo

04

Summary of popular destinations

05

Common objectives

06

Winning Partnership

07

Selection Steps

08

Qualities in reliable partners

09

Managing offshore teams
Contact
Contact
Stay in touch with Us