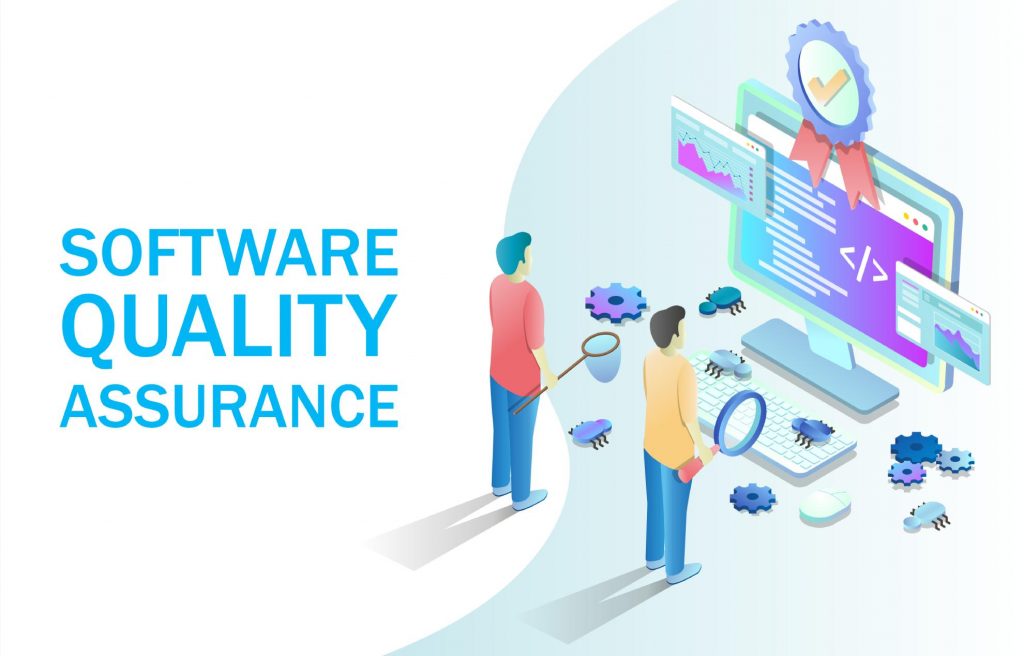 QA / Software Testing
Jul 28, 2023 JIN
Software Quality Assurance Services made simple at SHIFT ASIA
In today's digital age, mobile devices are becoming more defined than ever before. With over 6.92 billion smartphone users worldwide, accountable for 86.29% of the world population. Unsurprisingly, businesses prioritize software quality assurance services to ensure their digital products are up to par. However, with so many options available, finding the right provider can take time and effort. That's where SHIFT ASIA comes in. As a subsidiary of SHIFT Inc., SHIFT ASIA is a leading software testing firm with a proven track record of providing optimal software quality assurance services. The specialized knowledge, skills, and advanced tools from SHIFT ASIA help businesses ensure that their software satisfies all expectations. With the needed help, businesses can avoid costly defects that could impact their reputation and bottom line. Whether for web or mobile applications, SHIFT ASIA has the expertise to ensure that software is of the highest quality, satisfying users' and business needs.
What are software quality assurance services?
Software quality assurance is a process aimed at ensuring that software meets the standardized quality specifications of an enterprise. It involves monitoring the software and making necessary adjustments to improve its quality. These quality standards may be defined by one or a combination of recognized industry standards, such as ISO 9000, CMMI model, ISO15504, etc…Given the complexity of these requirements and the need for specialized technological and skilled personnel, businesses may opt to use software quality assurance services to save time and effort. These services offer tailored solutions to help organizations improve the quality of their software products.
Is it necessary for every business to include a quality assurance phase in their software development process?
Absolutely! It is a no-brainer as the benefits of having one in place are undeniable; it also plays an undefeatable role in software development. Not only does it improve customer satisfaction, but it also keeps companies' reputations sealed tight. Thanks to QA services on digital products, we see standards globally rise – elevating both individual applications as well as the entire industry!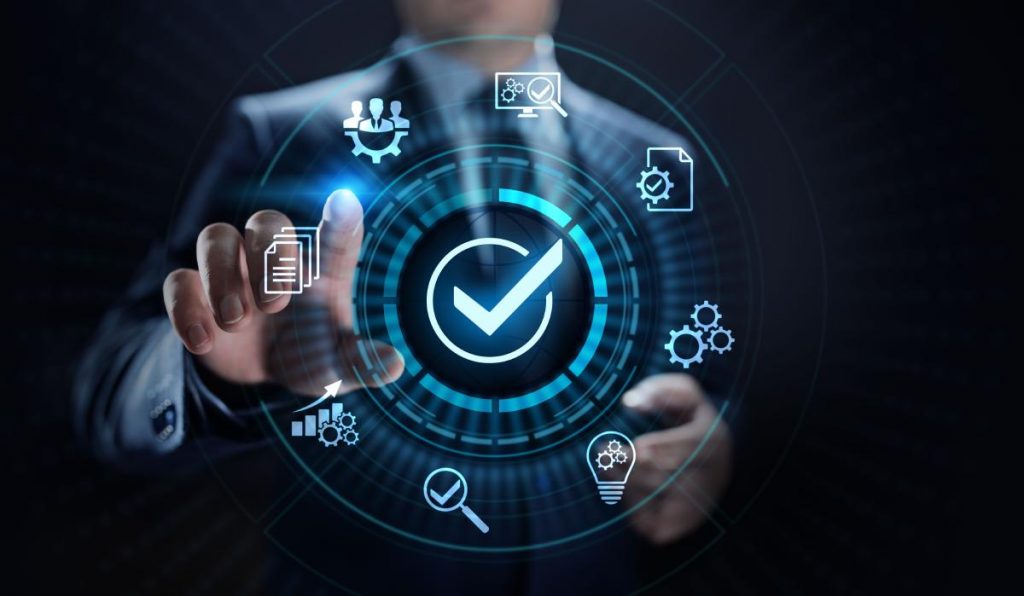 Why should you choose SHIFT ASIA for software quality assurance service?
SHIFT ASIA and Software Quality Assurance process stages
At SHIFT ASIA, quality assurance is taken seriously and handled precisely. The standard process for QA includes carefully crafted steps to ensure software perfection, which include the following steps:
Requirements analysis:
Requirements analysis can be treated as the foundation for success or failure in software development. To ensure things run smoothly, SHIFT ASIA's teams must clearly understand all requirements at hand so that testing strategies – current and projected – are properly identified. Get it right from the start for smooth sailing ahead.
Test planning:
With the famous proverb "Chance favors the prepared mind" in mind, SHIFT ASIA's software quality assurance experts ensure that you're ready for success. From analyzing requirements to creating a comprehensive testing plan with strategies, scope, budget, and deadlines all covered – remembering appropriate types/levels of testing needed plus how bugs will be tracked, they are sure each project is carefully prepped.
Test design:
With their test plan in the rearview mirror, the software quality assurance team will kick start designing a series of test cases that consider all factors relevant to an optimal user experience: from system requirements and design decisions down to technology use and operating environment. Potential risks must be anticipated when determining testing criteria and how the tests should proceed.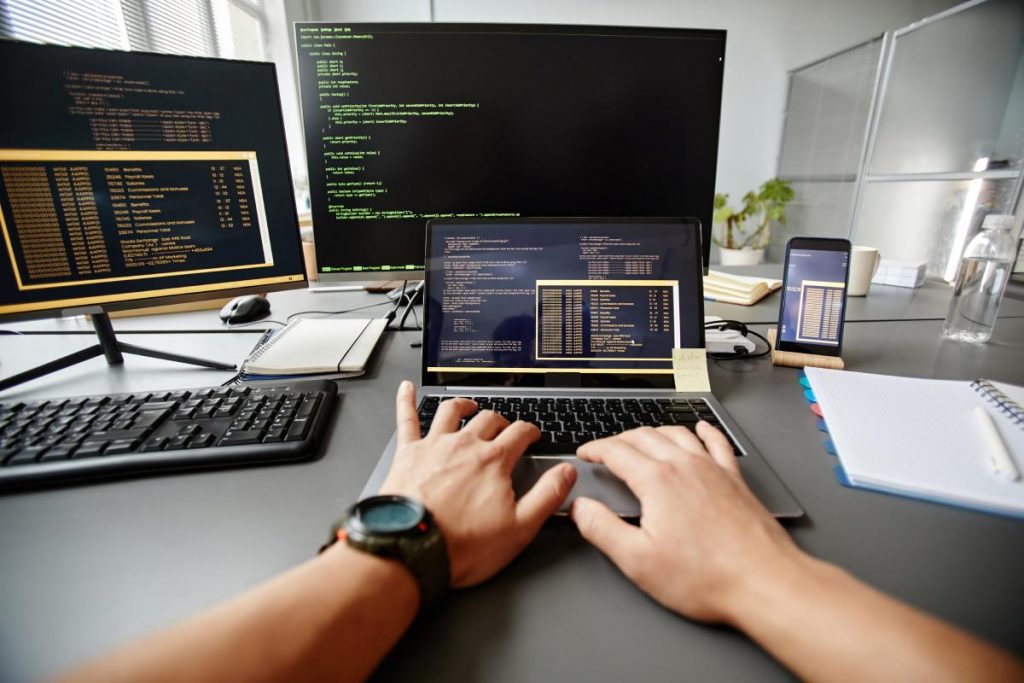 Test execution and defect reporting:
With SHIFT ASIA's software quality assurance specialists on the job, all functional requirements for tested applications will be thoroughly checked, cross-checked, and double-checked. What if any pesky bugs should crawl out of the woodwork during these tests? Quickly trapped and dispatched thanks to rigorous investigation from our QA experts. Quality is non-negotiable, so unit test execution paired with bug reports is always used to ensure you get top-notch software every time.
Retesting and regression testing:
Retesting and regression testing are the vigilant watchdogs of product quality, ensuring that bug fixes fix – not break- things further down the line. Then before launching a new feature or update, ensure you have these super sleuths on your side!
Release testing:
Once the developers are done crafting a comprehensive report highlighting all current elements, it's time for SHIFT ASIA to put the system through its paces. We'll be measuring up architecture and design requirements against functionality as well as running compatibility tests – making sure everything runs smoothly with applicable standards. Moreover, security never goes unchecked: backup recovery functions will undergo vetting along with ensuring proper deployment in expected environments. All this is to make sure that everything runs smoothly before launch day.
After completing the rigorous testing process and ensuring all requirements were met, SHIFT ASIA's software testing stages are finally complete. However, to guarantee a top-notch user experience, our vigilant testers will remain on watch, ensuring any pesky glitches are swiftly tackled.
Choosing SHIFT ASIA for software quality assurance services, why not?
With the software industry advancing at lightning speed, entrusting your application's success to a reliable Quality Assurance agency is essential. SHIFT ASIA has emerged as an invaluable ally for businesses wanting to make sure their projects don't fall into any hidden pitfalls; here are some reasons why you should tap into SHIFT ASIA software testing services:
Specialization: SHIFT ASIA stands apart due to its dedication and precision in tailoring solutions for customers, regardless of industry. From healthcare to e-commerce, we have a knack for finding exactly what fits each sector's unique requirements.
Expertise: With a select team of esteemed experts and certified testers, SHIFT ASIA stands ready to ensure your software projects are in good hands. Their recruitment process is comprehensive, meaning you get the benefit of their honed through years of experience without putting forth any effort yourself.
International: SHIFT ASIA is a proud subsidiary of SHIFT Inc., dedicated to providing premier quality assurance services and timely global support. Our bilingual teams are at the forefront, enabling us to offer customers efficient convenience through better communication.
Manpower: At SHIFT ASIA, it's not just about having the right people for the job; we strive to maximize our team through inspirational training programs that foster strong communication skills among full-stack developers and managers. With motivated manpower as an essential cornerstone of success, SHIFT ASIA is committed to taking human resources potential further than ever before.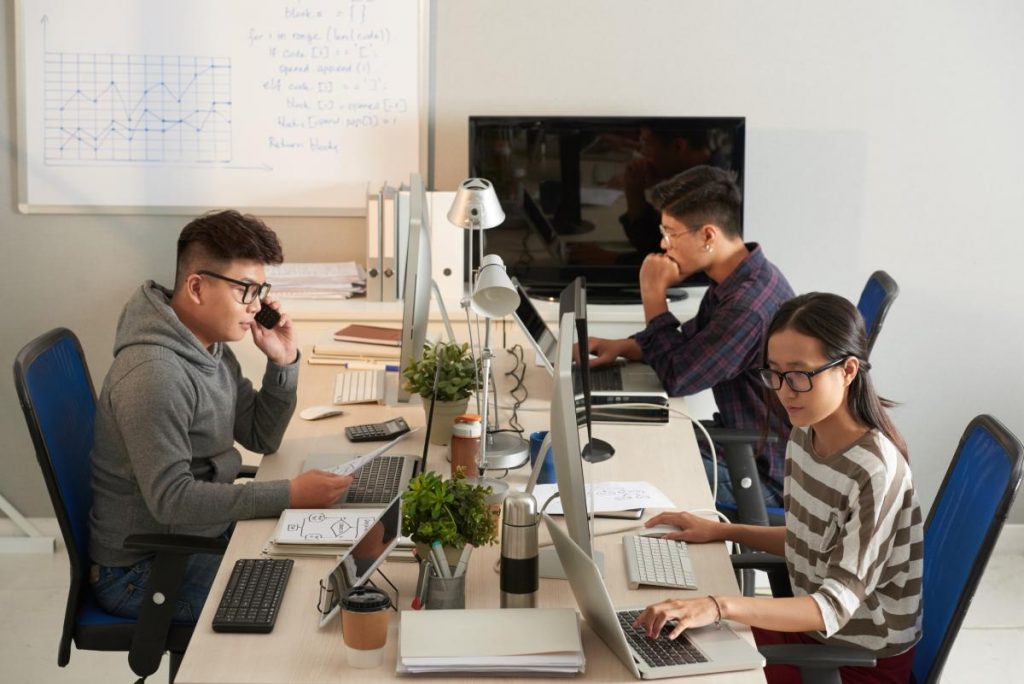 Ultimately, investing in the best software quality assurance services to ensure the success of your digital product development is worth it. If you're looking to optimize your digital development but it's hard to do it alone, it's time to bring in the experts. SHIFT ASIA offers a variety of innovative solutions and professional support; we are here to support you every step of the way. Don't get stuck another day; connecting with our consultants for your assistant today.
Software Quality Assurance Services made simple at SHIFT ASIA
Contact
Contact
Stay in touch with Us
What our Clients are saying
We asked Shift Asia for a skillful Ruby resource to work with our team in a big and long-term project in Fintech. And we're happy with provided resource on technical skill, performance, communication, and attitude. Beside that, the customer service is also a good point that should be mentioned.

FPT Software

Quick turnaround, SHIFT ASIA supplied us with the resources and solutions needed to develop a feature for a file management functionality. Also, great partnership as they accommodated our requirements on the testing as well to make sure we have zero defect before launching it.

Jienie Lab ASIA

Their comprehensive test cases and efficient system updates impressed us the most. Security concerns were solved, system update and quality assurance service improved the platform and its performance.

XENON HOLDINGS