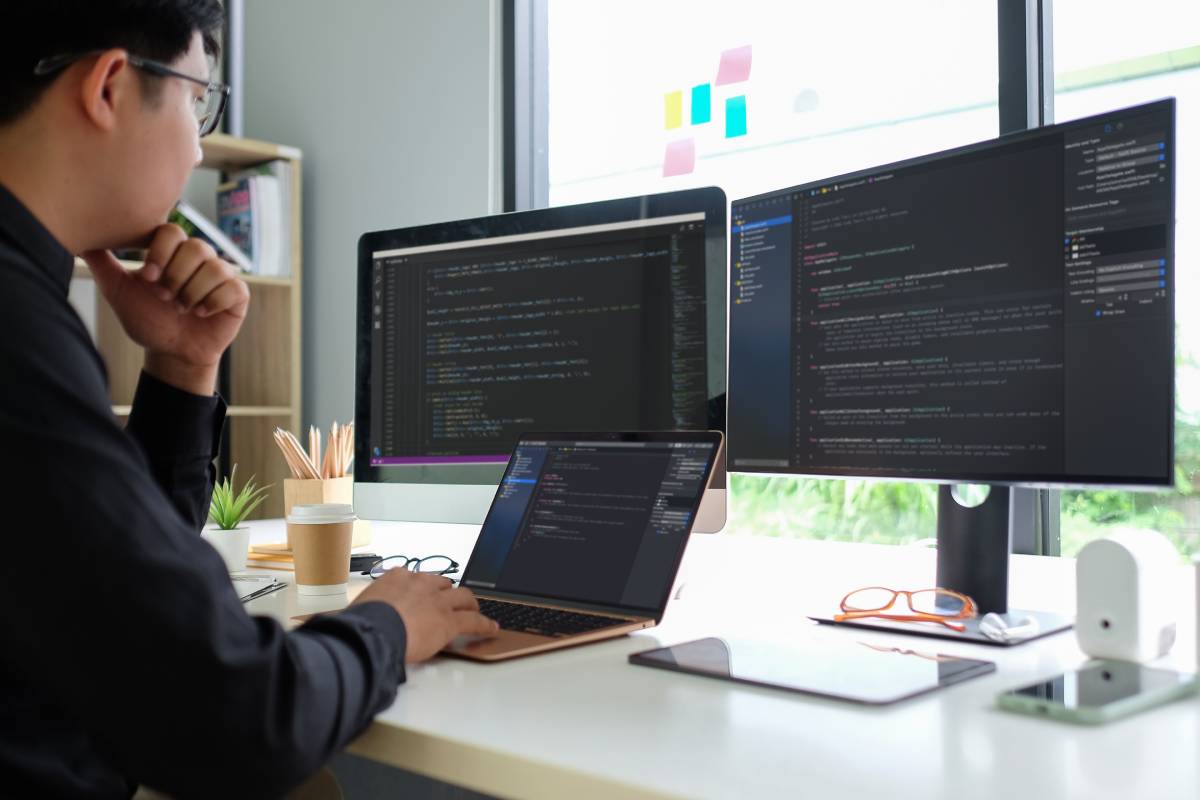 Agile Development
Oct 24, 2023 JIN
The Power of Low-Code and No-Code Platforms: Empowering Citizen Developers
Imagine a world where anyone with a vision can create custom software solutions, regardless of technical expertise. It seemed impossible a decade ago, but it is possible now.
In today's rapidly evolving digital landscape, businesses face an ongoing race to meet shifting customer expectations. At the core of this transformation lies the creation and deployment of tailored software applications. Yet, the high demand for skilled developers often leaves companies struggling to keep up.
Let's enter the inspiring narrative of citizen developers and the revolution of low-code and no-code platforms with our blog today. These platforms break barriers and level the playing field, empowering non-technical professionals to design and develop custom applications effortlessly. Businesses can confidently navigate the fast-paced digital world by democratizing the software development process.
The case of HelloPrenup: Transforming the Prenup Experience with Bubble Platform
As millennial couples began embracing prenuptial agreements, family law attorney Julia Rodgers and software developer Sarabeth Jaffe seized the opportunity to streamline this intricate and costly process. Their brainchild, HelloPrenup, offers customized prenuptial agreements at a fraction of the expense typically associated with traditional legal services.
The key to HelloPrenup's remarkable success lies in their selection of a platform – Bubble, a no-code web app builder. Despite Sarabeth's extensive background in software engineering, she discovered that Bubble was the ideal match for their project, enabling her to construct significant portions of the website without manual coding rapidly. This freed her to concentrate on developing exclusive features explicitly tailored to HelloPrenup. Furthermore, Bubble's robust security infrastructure provided the co-founders with peace of mind, ensuring the sensitive financial information belonging to their users is well protected.
HelloPrenup was conceived and launched in merely three months, generating revenue within its very first month. This remarkable achievement captured the attention of ABC's popular television show, Shark Tank, where Julia and Sarabeth struck a partnership deal with prominent "sharks" Kevin O'Leary and Nirav Tolia.
Within this guide, we will dive deeper into the ascent of citizen developers, examine the benefits and consequences of low-code and no-code platforms, and provide insights into how you can harness these potent tools to propel your organization forward.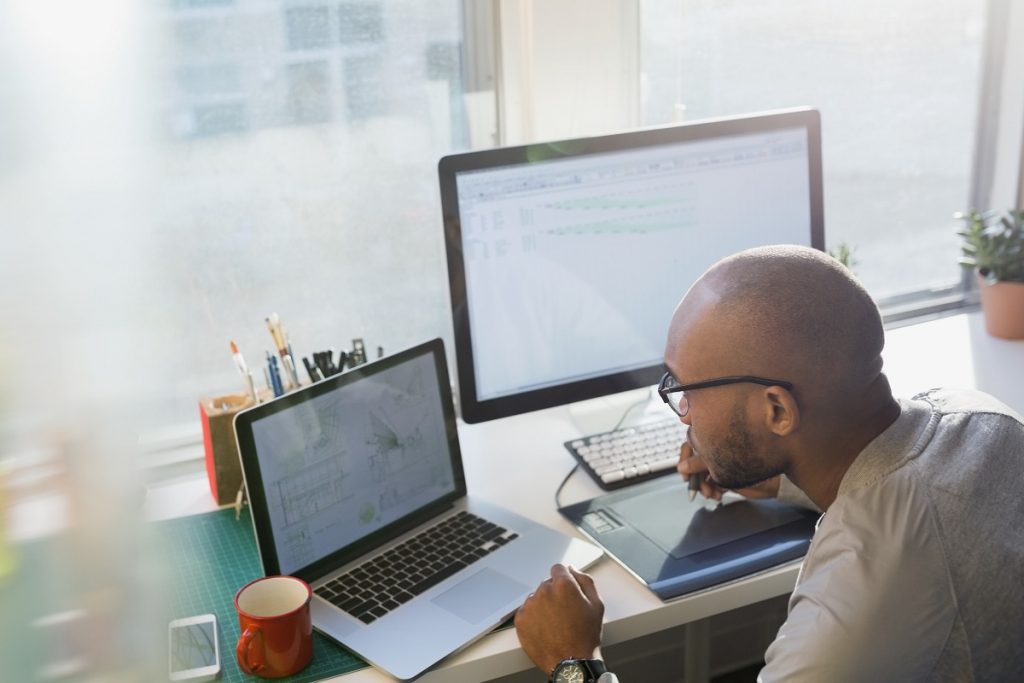 Citizen developers are revolutionizing software development by empowering non-technical professionals to create customized applications, facilitating collaboration across departments, streamlining operations, and fostering innovation within organizations.
James Martin's Vision: The Emergence of Citizen Developers
In the era of rapid low-code and no-code platform growth, James Martin's groundbreaking concept of citizen developers initially presented in his 1982 book "Application Development Without Programmers," has materialized into an exciting reality. Today, individuals without extensive technical backgrounds can actively engage in creating custom software solutions to address their unique business requirements, reducing their dependence on dedicated IT departments.
The Rise of Low-Code and No-Code: A Revolution in Progress
The ascent of low-code and no-code platforms has been meteoric, driven by the widening skills gap in the tech industry. According to the Bureau of Labor Statistics (BLS), the economy is projected to generate an astounding 377,500 computer science positions annually from 2022 to 2032. This surge is fueled by the relentless growth of cloud computing, information security, and big data in the corporate realm. Consequently, businesses wholeheartedly embrace low-code and no-code solutions to meet their software development requirements.
Low-Code vs. No-Code: Understanding the Difference
While frequently treated as interchangeable terms, low-code and no-code platforms exhibit clear distinctions. Low-code platforms require basic coding proficiency, whereas no-code platforms rely exclusively on a visual user interface. Both tools involve the use of code, but they shield most of it from end-users, streamlining the development process and empowering non-technical individuals to create applications without extensive coding expertise.
The Impact of Citizen Developers on Businesses
Citizen developers are transforming how organizations approach software development, dismantling barriers and cultivating a culture of innovation. By enabling non-technical professionals to craft customized applications, businesses can bridge the gap between IT and other departments, streamline operations, and foster innovation. Notable statistics demonstrating the influence of citizen developers encompass:
According to DesignModo, an astounding 70% of new applications are projected to be constructed using low-code or no-code platforms by 2025.
As per Gartner's predictions, by 2023, large enterprises will house four times as many citizen developers as professional developers (according to a report by QuandaryCG).
An IDC report disclosed that low-code accelerated the software development lifecycle by 62% for new applications and 72% for new features, resulting in an additional $19.8 million in annual revenue and a remarkable 123% boost in productivity (according to a report by Appian).
Benefits of Low-Code and No-Code Platforms
Low-code and no-code platforms offer an array of advantages to businesses, including:
Cost-Effective Solutions: One of the most compelling benefits of low-code platforms is their cost-effectiveness. With usage-based subscription pricing, businesses only pay for the resources they use. This approach empowers organizations to allocate their financial resources more efficiently, optimizing budgets and delivering impressive results.
Limitless Customization and Scalability: Low-code and no-code platforms enable businesses to rapidly customize and scale their software solutions to meet evolving needs. This flexibility ensures that companies can quickly adapt their applications as they grow, keeping their software relevant and powerful in today's fast-paced market.
Enhanced Security: Safeguarding sensitive information is a top priority in our digitally-driven era. Low-code and no-code platforms provide robust, enterprise-grade, cloud-based security measures that help businesses maintain compliance with industry regulations and protect their valuable data from emerging threats.
Rapid Development: Traditional software development can be painfully slow. However, the streamlined development process offered by low-code and no-code platforms significantly reduces the time required to bring new applications to market. This accelerated development cycle enables businesses to promptly respond to market demands, seize opportunities, and stay ahead of the competition.
Minimal Risk, Substantial Rewards: Low-code and no-code platforms allow businesses to experiment with new software solutions without a significant upfront investment. This low-risk approach facilitates rapid iteration and adaptation, ultimately leading to higher returns on investment. Organizations can leverage these platforms to stay agile and maintain their competitive edge in the business dynamic, fostering a culture of innovation and continuous improvement.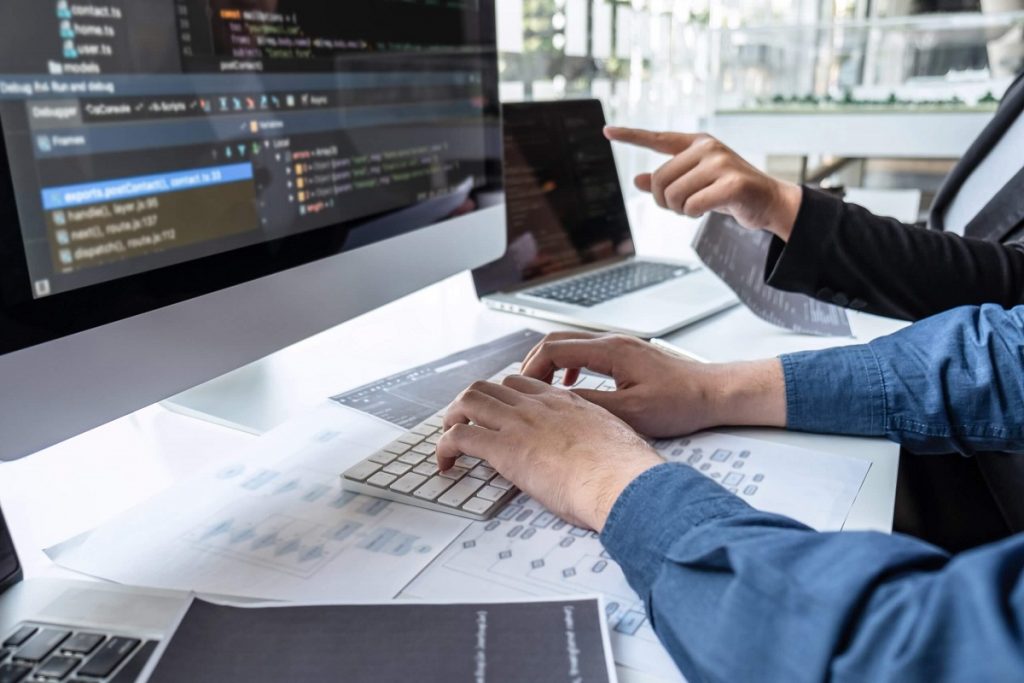 Low-Code and No-Code Platforms You Can Use Today
Choosing the perfect low-code or no-code platform is essential for your success. Here are 11 platforms catering to a wide range of business needs:
Airtable: An innovative, low-code platform for customizable spreadsheets and databases, perfect for streamlined project management and collaboration.
Carrd: A user-friendly, drag-and-drop landing page builder for creating responsive, stunning landing pages without coding or design skills.
Zapier: A powerful workflow automation tool that integrates with over 5,000 apps, optimizing work processes and productivity.
Bubble: An innovative no-code solution for designing and building web apps, including SaaS platforms, marketplaces, and CRMs, without coding.
Mailchimp: A comprehensive marketing platform for small businesses, offering HTML email design and marketing campaign tools.
Jotform: An online form builder and creator with a user-friendly drag-and-drop interface for collecting registrations, applications, orders, and payments.
Make: A versatile platform for creating and automating workflows, tasks, apps, and systems, enhancing work processes and efficiency.
Mixpanel: An authoritative analytics tool for understanding business performance and making data-driven decisions.
Otter.ai: A cutting-edge transcription service using AI to transcribe speech into text in real time, ideal for meeting notes and summaries.
UserGuiding: A product walkthrough and onboarding software to create interactive guides for new users and clients.
Imagica: A no-code platform for building AI apps in just 5 minutes, offering multimodal capabilities for text, images, video, and 3D models.
Integrating Low-Code and No-Code into Your Business
To effectively incorporate low-code and no-code platforms into your organization, follow these steps:
Identify Your Needs: Begin by pinpointing your business's specific challenges and how low-code or no-code solutions can address them. Consider your team's unique requirements and which platform features would offer the most value.
Research and Compare: Explore various platforms, comparing their features, pricing, and user feedback. This research will empower you to make an informed decision and select the platform that best aligns with your needs.
Test the Platforms: Many low-code and no-code platforms offer free trials or demo versions. Take advantage of these opportunities to test the platforms and assess their functionality and user-friendliness.
Develop and Execute a Comprehensive Plan: Once you've chosen the ideal platform, create a comprehensive implementation plan for your organization. This plan may include setting ambitious goals, training employees, and establishing a realistic deployment timeline.
Adapt and Thrive: As your team becomes more proficient with the platform, continually refine your processes. This iterative approach will help you extract the maximum value from your low-code or no-code solution, ensuring your organization remains agile, forward-thinking, and innovative.
The unstoppable rise of citizen developers, driven by low-code and no-code platforms, reshapes the software development industry. These innovative tools democratize the development process, empowering non-technical professionals to take charge of their organization's digital needs fostering a culture of innovation, problem-solving, and collaboration.
By embracing low-code and no-code technologies, businesses can tap into the potential of citizen developers, streamline operations, and drive innovation, ultimately staying at the forefront in today's rapidly evolving digital landscape.
While low-code and no-code platforms undeniably yield remarkable results, it's important to remember that mastering the art of coding and constructing software from scratch remains invaluable. As a software engineer, you possess the understanding and skills to devise comprehensive solutions beyond the capabilities of low-code and no-code platforms. Don't forget to frequently update the latest trends and technologies here with us and regularly cultivate the specialized knowledge to stay at the cutting edge of this dynamic field.
The Power of Low-Code and No-Code Platforms: Empowering Citizen Developers
Contact
Contact
Stay in touch with Us
What our Clients are saying
We asked Shift Asia for a skillful Ruby resource to work with our team in a big and long-term project in Fintech. And we're happy with provided resource on technical skill, performance, communication, and attitude. Beside that, the customer service is also a good point that should be mentioned.

FPT Software

Quick turnaround, SHIFT ASIA supplied us with the resources and solutions needed to develop a feature for a file management functionality. Also, great partnership as they accommodated our requirements on the testing as well to make sure we have zero defect before launching it.

Jienie Lab ASIA

Their comprehensive test cases and efficient system updates impressed us the most. Security concerns were solved, system update and quality assurance service improved the platform and its performance.

XENON HOLDINGS