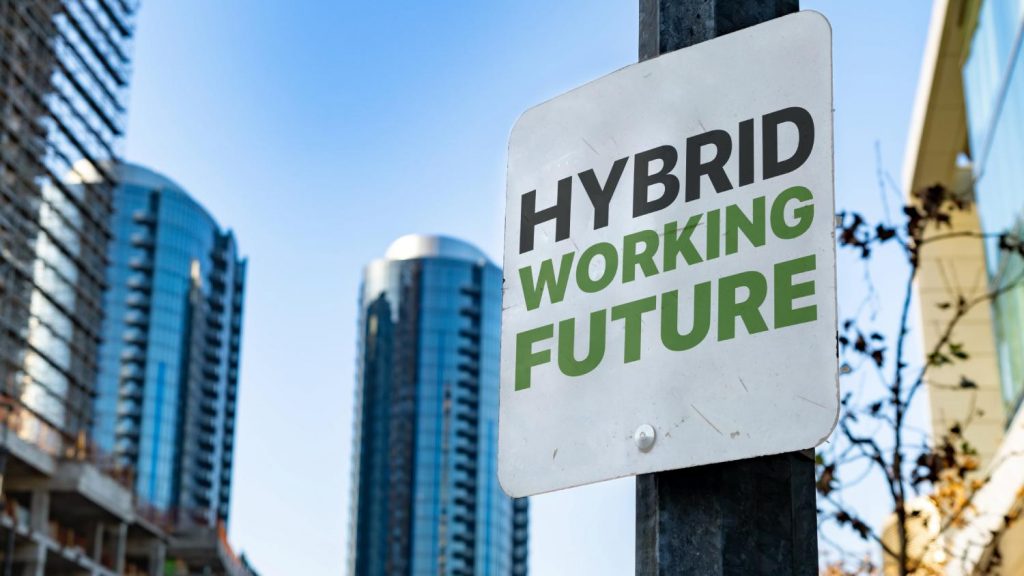 Business / IT Trends
May 16, 2023 southedge
Hybrid working and the associated cybersecurity risks
According to Microsoft's 2022 Work Trends Index, which researches 31,000 people across 31 countries, 53% of respondents focus on their health and well-being more than work, and 47% choose family and their personal lives as the priority. The working dynamic has shifted slightly, prioritizing their mental health, family, daily lives, and a better work-life balance, especially before the COVID-19 pandemic. For this very reason, the hybrid working model has been re-invented and favored by the majority of the workforce due to its flexibility and comfort.
However, with the remarkable development of technology these days, there are not only the advantages that hybrid working brings to businesses but also the probable risks. In this blog today, we will clarify the hybrid working model and its associated cybersecurity risks for companies in the virtual environment.
What is hybrid working?
Hybrid working represents a working environment that combines the office and remote workplace model, where employees can typically enjoy a flexible working status.
It seems to have caught the attention ever since the COVID-19 pandemic started. Still, even before this, there was an increasing demand for flexible working models to improve their work and life quality, especially in Europe, the Americas, and the Middle East, where health and civil rights are intact.
This shift requires timely and frequent updates of the latest technology, as well as raising citizens' awareness about self-consciousness, self-control, self-motivation, and being proactive at work.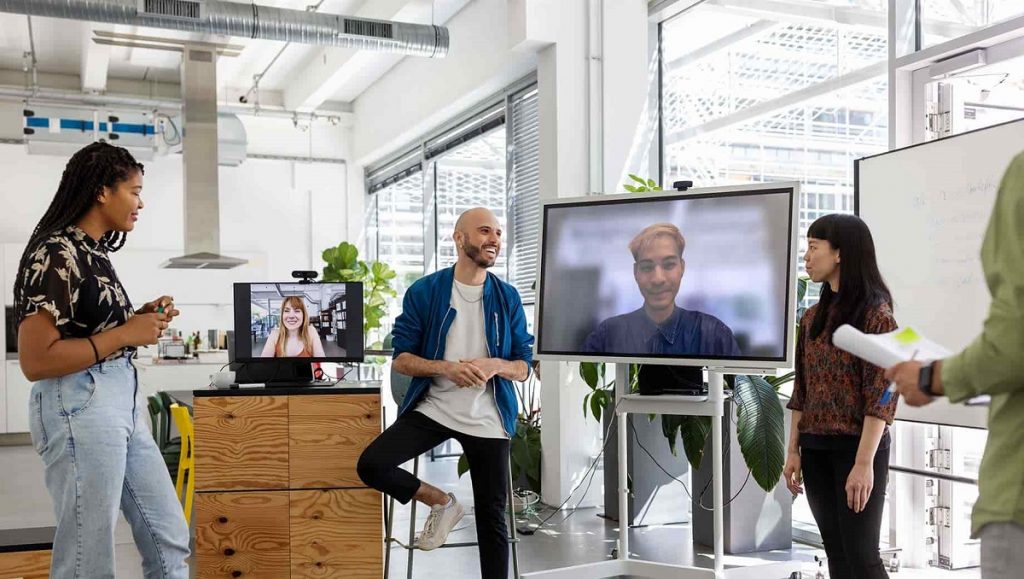 Hybrid working refers to a flexible work arrangement that allows employees to work from a combination of remote and in-office locations.
The benefits of hybrid working
The working model has brought long-term benefits to both the employers and their employees; worth mentioning are the:
Increase the range of qualified employees: This is the key advantage for managers. Hybrid working can expand the quantity of talented staff since it creates job opportunities for the talents far away from you and retains your valued staff by allowing them a positive work-life balance on offer. With the flexibility in working, you can attract a much more diversified workforce and hire the high-caliber potential employees within your reach.
Collaboration level-up: Although this statement seems funny, the truth is hybrid working changed the dynamic of collaboration at work the other way around. Employees actively plan the schedules that would be suitable to fit everyone's schedule and try to make the most of any direct meeting day, which ultimately enhances productivity and teamwork. According to a report by Futurum Research and Microsoft in 2022, 85% of those surveyed are happy and satisfied with the effectiveness of their employee collaboration in the remote/hybrid work world after the two years of the pandemic.
Staff satisfaction and well-being: Since our lives are multi-faceted with many other things outside of work, having flexible working time and a happy workplace can be significant to employees. The hybrid environment empowers the staff to adjust their position to fit their daily lives and results in a healthier work-life balance, boosting their satisfaction and well-being at work.
Increase productivity: Working from home has increased employees' productivity as they can comfortably work in the desired work settings. While others believe that remote working can be equally distracting due to its informal environment. It has been a controversial topic. Hybrid working, hence, can meet the needs of both camps. Depending on conditions and situations, employees can either stay home or come to the office, whichever they see fit.
Cyber risks in hybrid work environments
All the advantages aside, we come to the biggest disadvantage: security threats. The most common cyber risks that companies should watch out for before deciding on switching to the hybrid working model are:
Remote connectivity and infrastructure: Cloud technology and remote connectivity via VPN (a virtual private network) are often two of the compulsory things when companies enable hybrid working. Being aware of this necessity, hackers took action, which led to a huge rise in cyber attacks on cloud services, VPN gateways, and Windows RDP (Remote Desktop Protocol).
Public networks are more vulnerable: Public networks, such as Wi-fi, can be risky since they open up opportunities and vulnerabilities for cybercriminals to exploit.
Home networks and devices: When moving from the secured office networks, firewalls, network monitoring, software patches, security policies, etc., to the personal networks and devices at home that lack the essential security software, employees must be aware of and responsible for their cyber security, from setting strong passwords to updating all the work-related software to the latest versions.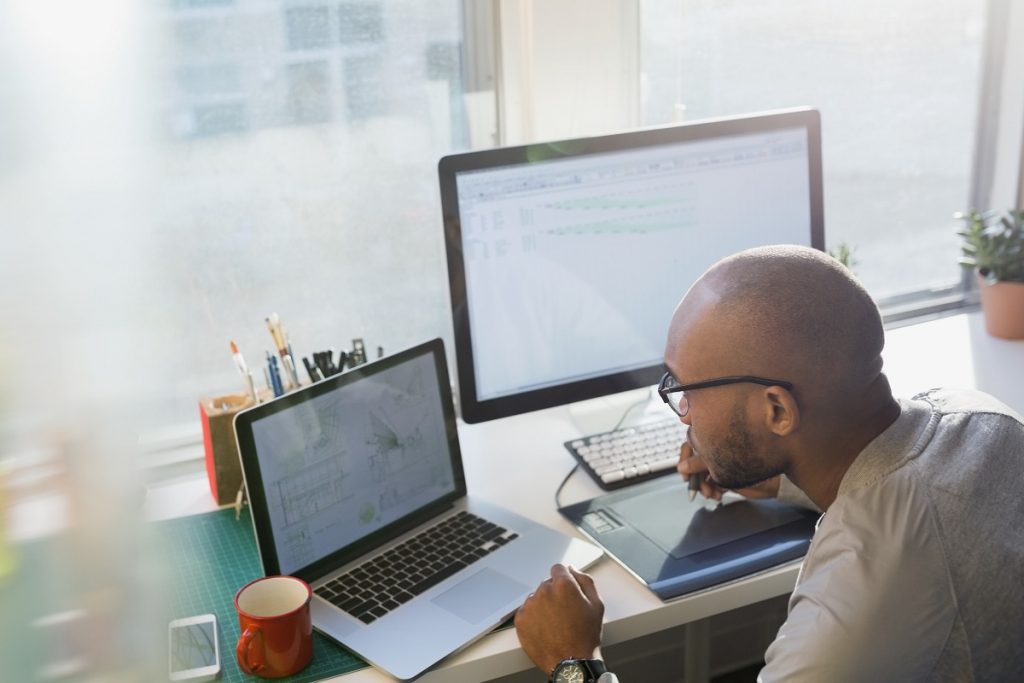 Cyber risks in hybrid work environments refer to the potential security threats that arise when employees work in a combination of remote and in-office environments.
Managing cyber risk in hybrid workplaces
Building a security awareness culture
Firstly, the employees themselves must be the first line of defense against cybercrime. Since a single mistake can lead to significant harm, every business needs to be aware of the necessity and urgency of educating and training employees about cybersecurity and cybercrime and ensure they understand digital behaviors clearly and their effect on others.
Through training the essential knowledge and providing the crucial tools, businesses can also create a culture of security, encourage employees to report suspicious activity and reward them for developing security awareness among employees.
Implement a virtual desktop infrastructure
Mostly, hybrid employees use public Wi-fi networks to connect to their company's information no matter where they are: home, library, hotel, coffee shop, restaurant, etc., which can easily lead to unauthorized access by hackers. This is also the most common reason for cyberattacks in hybrid working companies.
One way to reduce this problem is using a virtual private network (VPN) for remote employees to ensure they can access the company network and data securely. This methodology can also be used alongside remote desktop protocol (RDP), and implement two-factor authentication (2FA) to augment traditional password authentication.
Regardless, this solution does have its drawbacks. All are surrounding how reliable your VPN provider is. In a scenario when the VPN isn't properly encrypted, that is, without proper end-to-end encryption, cyberattacks may occur since user IP addresses, login credentials, and other confidential information are likely to be exposed to be compromised. However, businesses can remedy this by implementing a virtual desktop infrastructure (VDI). Apart from increasing security and deterring network vulnerabilities, VDI also increases remote workers' mobility and enhances user experience.
Implement a proactive security protection system
To have a proactive security protection system, employers should consider purchasing separate work-from-home hardware for employees, which allows the IT department the most control over security over hybrid working, as well as making sure all security guidelines and software updates are carried out regularly. Simultaneously, companies can be more proactive by leveraging network monitoring activities, usually reviewing data backup and recovery protocols.
Consider the zero-trust strategy! This particular security model assumes every user, device, and network connection accessing an organization's resources is potentially compromised and, therefore, cannot be trusted by default. To conduct this strategy, the organization needs to assess the sensitivity of its data and where the data is stored, which will determine where zero trust is required and where it isn't. In this digital age, especially when data is stored in a cloud-based service, having a zero-trust environment is notably important, avoiding being prone to the inevitable attacks targeting company devices, passwords, and other credentials.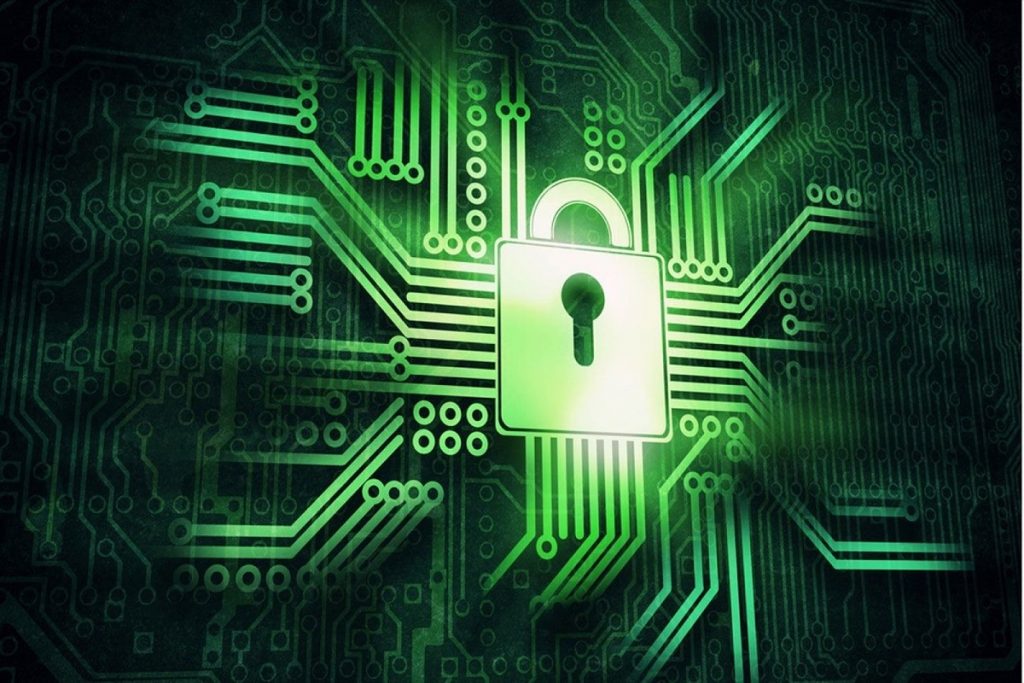 Implementing a proactive security protection system involves taking preemptive measures to identify and mitigate potential security threats.
The future of workplace
Although the COVID-19 pandemic has been far gone, the trend of hybrid working is here to stay. As the future of work is hybrid and the demand for work-life balance increases significantly, businesses need to make sure their cyber security processes match the new way of working. By well-planning cyber security that combines technical strategies and employee behavior, awareness, and training, employers can avoid vulnerability and security risks altogether, whether working online or offline. However, applying such a manner in place is a challenging fix for businesses not in the IT industry. SHIFT ASIA is always here to lend you a helping hand. Contact the SHIFT ASIA team to receive your consultation from cybersecurity experts.
Hybrid working and the associated cybersecurity risks
Contact
Contact
Stay in touch with Us
What our Clients are saying
We asked Shift Asia for a skillful Ruby resource to work with our team in a big and long-term project in Fintech. And we're happy with provided resource on technical skill, performance, communication, and attitude. Beside that, the customer service is also a good point that should be mentioned.

FPT Software

Quick turnaround, SHIFT ASIA supplied us with the resources and solutions needed to develop a feature for a file management functionality. Also, great partnership as they accommodated our requirements on the testing as well to make sure we have zero defect before launching it.

Jienie Lab ASIA

Their comprehensive test cases and efficient system updates impressed us the most. Security concerns were solved, system update and quality assurance service improved the platform and its performance.

XENON HOLDINGS