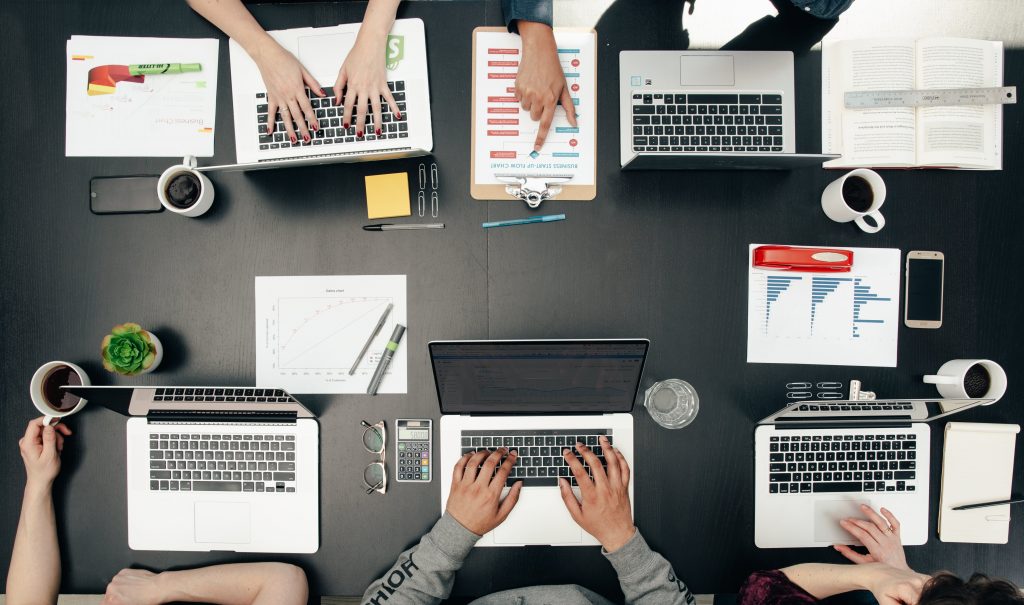 Offshore Development
Apr 08, 2021 SA Blog Team
Onshore, Nearshore and Offshore Tradeoffs | Hybrid Model
Surge in offshore, nearshore solutions usage
Though it was already on our doorsteps, digital-forward world came about. And transition became inevitable for businesses regardless of industry, that included adoption of remote working options, increased communication through chat applications, security implementation, user interface updates and so on. And that drastically increased demand for security testing and speedy development especially in mobile applications. In order to accommodate the surge, many companies considered nearshore and offshore solutions but we hear not all those newly started partnerships went as planned.

This type of solution is also referred to as "Staff Augmentation" and each has pros and cons. In this article, we will talk about how these strategies can make all the difference for your company to scale, ramp up development, realign objectives, remain competitive and accelerate digital transformation in the post-pandemic world. If you are interested, please read on!

What are the differences?
Onshore means that outsourcing destination of software development locates in the same country or region. (ex. California to Colorado) Meanwhile, Offshore indicates that the company you hired is in another country with a different time zone - sometimes on the other side of the globe. (ex. US to Chile or India) Finally, Nearshore refers to a situation outsourcing partner is in a neighboring country which is a short distance away – often supported by strategic regional arrangements. (ex. Germany to Poland)
Why would anyone outsource afar?
With the help of technology, technically anyone connected to the internet would be able to work remotely and help you build your product. But I understand how many say it is better and at least feels safe to hire someone locally, as onshore teams have similar cultural background, speak the same language and are accessible if anything happens.

However, nearshore and offshore operations are adopted widely as it offers advantages that are unbeatable. Largest contribution is cost - things can be done at only a fraction of the cost compared to their onshore counterparts. In recent years, India, China, Ukraine and Southeast Asia like Vietnam, Thailand and Cambodia have been some of the most popular countries to outsource to and they still are for their competitive advantages.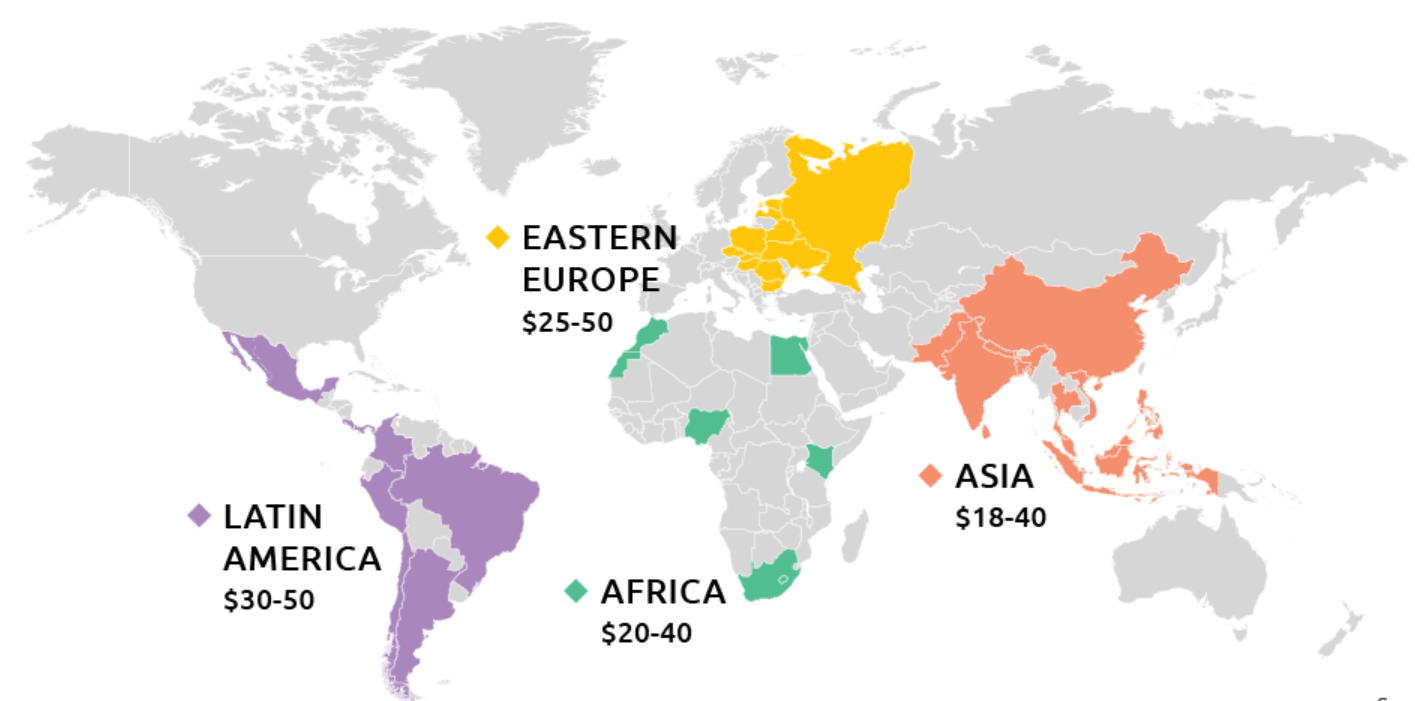 Offshore Developer Rates At Glance

From China to Indonesia, Asia region offers the lowest average rates of all offshore locations around the world.

(reference: daxx)
What are the trade-offs and characteristics?
Onshore
o No concerns about language barriers or cultural differences
o Almost non-existent time-zone differences (0-2 hours)
o Onshore development team is accessible in case of emergency or on-site training

Cost benefits are usually minimal – slight savings due to rent or living costs
Nearshore
o Bigger pool of talent accessible compared to onshore option
o Minimal time-zone differences (2-4 hours)
o Cheaper labor cost (15-30% reduction)

Some cultural differences are possible but not too significant that hinders smooth communication. Potentially the most balanced option if your company doesn't wish to venture much.

Offshore
o Access to global pool of talent not limited to geography
o Dedicated team with established online communication and operation
o Larger cost savings (25-60% reduction)

Hiring a highly qualified team at much lower costs is made possible with offshore hiring. However, time-zone difference can be an issue if you don't have any other offices in-between, as well as cultural differences and unfamiliar business regulations. Here is an article on choosing the right offshore development team.


Hybrid
What we have learned from our clients that are pro-remote hiring and have effective global chain of commands is, more and more companies are employing this hybrid model. In this model, QA manager or project manager is locally hired to be in close contact with product owner/headquarter. Then, QA manager often from local culture, can either be sent to somewhere nearshore or in-between offshore and headquarter to maintain accessibility and to remotely manage offshore production teams with less time-difference.
Hybrid Delivery Model in Post-covid
Especially post-covid, business travels will always be low, but relocations of technical nearshore hub to neighboring countries would come with a number of benefits under economic agreement and new tax regulations as countries try to attract more foreign investments and remote workers.

Pre-covid, companies already took advantages of this strategy and established a global delivery scheme making the most out of financial packages, high-skilled labor force and cultural diversification. Examples include, this data visualization software company is headquartered in the US, have a local product manager in US nearshore city and project manager/ QA lead in Japan, utilizing offshore delivery center in The Philippines and Vietnam. This way, the company has smooth coordination and can potentially make the teams work and fix bugs around the clock by combining resources in the US and Asia in different time-zone.

Conclusion
What works really depends on the priorities of each business, however, in Nearshore / Offshore Hybrid delivery model, the client gets to enjoy the advantage of both types of outsourcing models and help stay competitive. Maybe it is time to think past geographical boundaries when making strategic decisions.

Please check out our Case Studies page or get in touch with sales team for more case studies.
Other inquiries, please reach out at marketing@shiftasia.com

Onshore, Nearshore and Offshore Tradeoffs | Hybrid Model
Contact
Contact
Stay in touch with Us