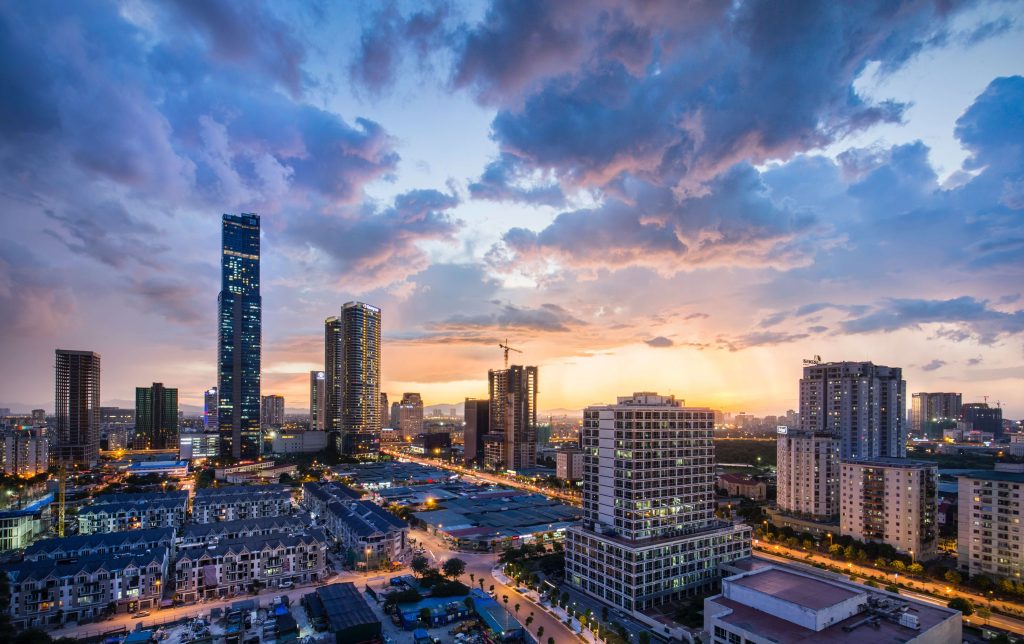 Business / IT Trends
Jul 09, 2020 Namiko
Vietnam's Economy After COVID-19 | Technological Adoption
Revealing Vietnam's post pandemic economic curtain
As in many other countries, Covid-19 made Vietnam's economy grow at the lowest rate in 30 years. But the outcome isn't only negative, and many would admit that the world is going through evolutionary changes that were meant to happen – digital adoption and disruption of supply chains.
Although Vietnam's growth rate has been the lowest in nearly 30 years, people are optimistic, and the growth is still positive, as opposed to many others experiencing negative growth.
Nationwide, the service sector was the most affected at 72%, followed by 67.8% in the industrial sector; 25.1% in agriculture, forestry, and fishery. Due to the broken supply chains and suspended exports, the severe unemployment situation is expected to "really happen," especially in the garment and commodities industries.
It is reported that although the labor demand in June started to increase compared to the first five months of the year, it was still very low compared to the same period in 2019 – Ho Chi Minh City decreased by 28%, and Hanoi decreased by 23% so where is happening?
Information technology industry will have many changes in 2020
It will become more difficult to grasp what and where is happening because innovations are underway digitally and skilled workers will flee from the city.
Internet and Information Technology are to support home-based work, online education, online consumption, digital transactions, and home delivery, and all are essential activities in the epidemic situation. Vietnamese people are in fact taking advantage of this service more thoroughly since the outbreak in late January. The amount of access to the National Public Service Portal, the portal for receiving and processing basic public services of the people, has increased dramatically in recent times. According to government figures, the number of visits jumped from 11 million in late January to 28 million in late March.
According to Zing.vn, popular e-commerce websites also recorded the same trend. Since Vietnam first announced the case, the number of orders on the online shopping site Tiki has exploded, and online sales of major retailers have also skyrocketed.
Industry leaders argue, the Covid 19 pandemic has created challenges for countries around the world, but it also made people understand the need for digital transformation. In the period after Covid 19, when the whole world was gradually changing to a new normal state, the implementation of digital transformation will be paid special attention. However, these value-added services are not enough to offset the declining old service needs yet, and we bet Vietnam is one of the most successful adoption cases in the world.
How businesses can prepare for the "new normal"
No one knows if the virus is ever going away completely. Midst the chaos, businesses must diversify revenue streams, reduce risk, get backup financing, retain existing customers, cut costs, and maximize efficiency while we may have different expectations on what will work in a new-normal world.
One thing is, when lockdowns are lifted, employees will find themselves in an emptier office because many friends and colleagues would have been laid off. This means those who are lucky to keep their jobs will have to carry a heavier load. Employees should do everything in their power to maximize productivity and ensure their company will survive the race. And in the process, eliminating wasteful costs by flex work like telecommuting and videoconferencing will be required.
With changes in the way different departments communicate with each other, businesses are forced to rethink collaboration and information security. It was already happening in a handful of progressive companies in the IT sector, but the pandemic revealed the need to bridge the digital divide regardless of the industry sector.
For example, a number of market research were conducted around the globe and while the majority prefer to have the flexibility to work remotely and reduce the commuting frequency, many skilled IT workers in countries like Vietnam can't afford to do that due to internet connectivity. Also, many countries especially in Asia are said to be having a difficult time as they still rely on paperwork as a means to store data and process official documentation.
It's a fact, if not managed right, cloud-based collaboration tools are a major driver of data exfiltration. That is why businesses are required to hire proper IT managers to oversee the process, ensure employee compliance, and work with security vendors while they move their operations online. On the development side, DevOps and DevSecOps are emerging in order to help create an environment developers and business sides can collaborate securely and seamlessly.
Vietnam's Economy After COVID-19 | Technological Adoption
Contact
Contact
Stay in touch with Us