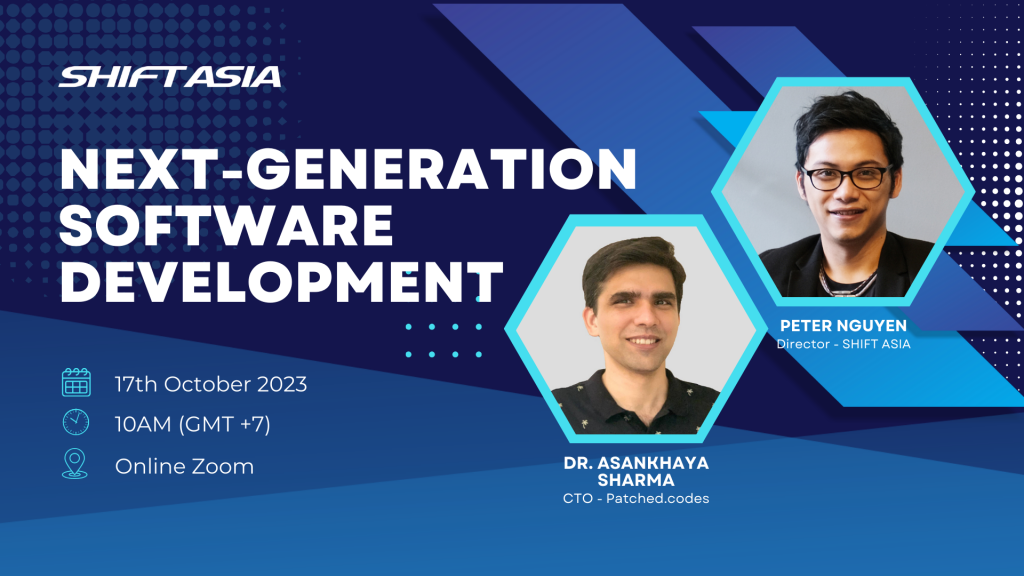 Next-Generation Software Development
How will next-generation software development change the way we live and work? Join us for an exciting journey into the future of software development.
The next generation of software development is here, and it's changing the way we build software. With new technologies like cloud computing, artificial intelligence, and machine learning, we can develop software more quickly, efficiently, and reliably than ever.
Businesses should view next-generation software development as an opportunity to gain a competitive advantage. By adopting new technologies and practices, businesses can build more intelligent, efficient, and reliable software. This can improve customer satisfaction, increase revenue, and reduce costs.
Topics to cover:
Software Development's latest trends
Impact of AI: will AI replace human coders?
Next-gen software development tools
Future-proof software development approaches
Join us in this webinar to explore the next generation of software development and how you can use it to build better software faster. Whether you're a software developer, a business leader, or just interested in the future of software development, this webinar is for you.
Webinar info:
Date: 17th Oct 2023

Time: 10AM – 11AM GMT+7

Location: Zoom

Language: English
Speakers:
PETER Nguyen

Director of Software Development

SHIFT ASIA

Dr. ASANKHAYA Sharma

Co-founder, CTO

Patched.codes
Key takeaways:
We will cover topics:
1

Latest trends in Software Development

2

Impact of AI: risks & challenges

3

Software Development tools: no-code vs. low-code

4

Future-proof Software Development
Rewatch the record
Contact
Contact
Stay in touch with Us