Case StudiesCase Studies
Testing a Crypto Trading Platform and Mobile Application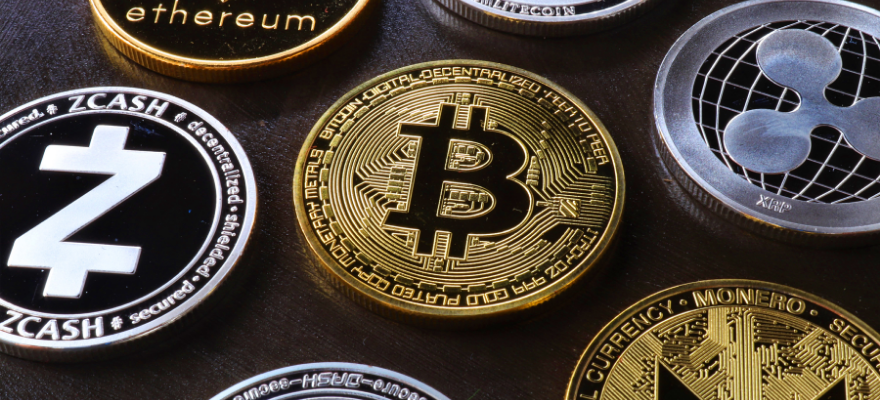 Financial Services
Testing a Crypto Trading Platform and Mobile Application
Improving the quality of FinTech application while strengthening the QA team
SHIFT ASIA provides a variety of software development and testing solutions to clients across the world. One of our clients is a US-based FinTech company that develops and provides one of the world's largest cryptocurrency trading platforms. In this case study, we highlight how we helped them improve their QA and the quality of the products.
Client Challenges
The client develops and provides wallet applications for cryptocurrencies used by millions of users around the world. They support various cryptocurrencies including Bitcoin, so it requires a highly complex system with security, synchronization, and support for multiple languages. In particular, since cryptocurrency trading is a "mission-critical" system that cannot tolerate failures or interruptions, they set very high-quality requirements for the applications and worked in-house to improve the quality assurance (QA) of their services.
Subsequently, as the number of users and volume of transactions grew up, the number of updates and additions of functions that included various sensitive data continued to increase. As a result, there was a noticeable lack of human resources for manual testing associated with multilingual support and functionality additions. In addition, the QA division's knowledge was lost due to the retirement of the former manager who was responsible for QA within the company, and the quality and continuity of software testing were threatened.
In light of this critical situation, the client decided to seek to work with an outside partner that has specialized expertizes in software testing. In the process, they turned to SHIFT ASIA for its extensive experience and knowledge in software testing and quality assurance.
Client Requirements
In order to survive in a competitive industry undergoing rapid changes such as technological innovation, it is essential to have a global structure and initiatives to accelerate software development and QA at high speed. To this end, the client sought the following requirements.
They wanted to build a solid QA team that is in charge of improving the quality level of the entire service and responding to continuous updates and feature additions.
They wanted to improve the quality and speed of test design and execution to speed up the release cycle.
They wanted to introduce advanced solutions, including automation testing so they can enhance their QA team in a more efficient way.
What we have delivered
Based on the client's requirements, SHIFT ASIA deployed test engineers with extensive experience in testing financial and fintech systems and designed tests based on user flows and past bug tendencies while executing Ad-hoc testing. We adopted this approach to efficiently expand coverage and improve QA quality through complementary Adhoc testing in addition to script testing using test specifications.
Adhoc testing uses original Adhoc testing perspectives in addition to the testing based on test engineers' skills and experience. This allowed us to focus on the test perspectives we wanted to target while focusing on the test engineers' expertise and system behavior, thereby enhancing the detection of defects that are difficult to find with design-based testing. In particular, SHIFT ASIA was able to detect many critical bugs, such as application crashes and transaction errors, which could have a significant impact on the service and promote reproducibility checks.
As a result of SHIFT ASIA's total support from bug reproduction to additional test design and execution, the number of bugs detected in the client's services has dramatically improved compared to the past. Specifically, the number of bugs seen increased approximately 1.6 times in the three months before and after SHIFT ASIA's participation, contributing to improved service quality. In addition, our project members could respond flexibly to emergencies where the client's internal QA team was not working well, which helped build a strong relationship with the client and improved the client's overall quality assurance services.
Tools and technologies used
-CAT(Integrated software testing management tool developed by SHIFT)
-Notion
-Amplitude
Solution Summary
-Test Plan
-Test Design
-Test Execution(Regression testing, Adhoc Testing)
Related Solutions
Related Solutions
Contact
Contact
Stay in touch with Us