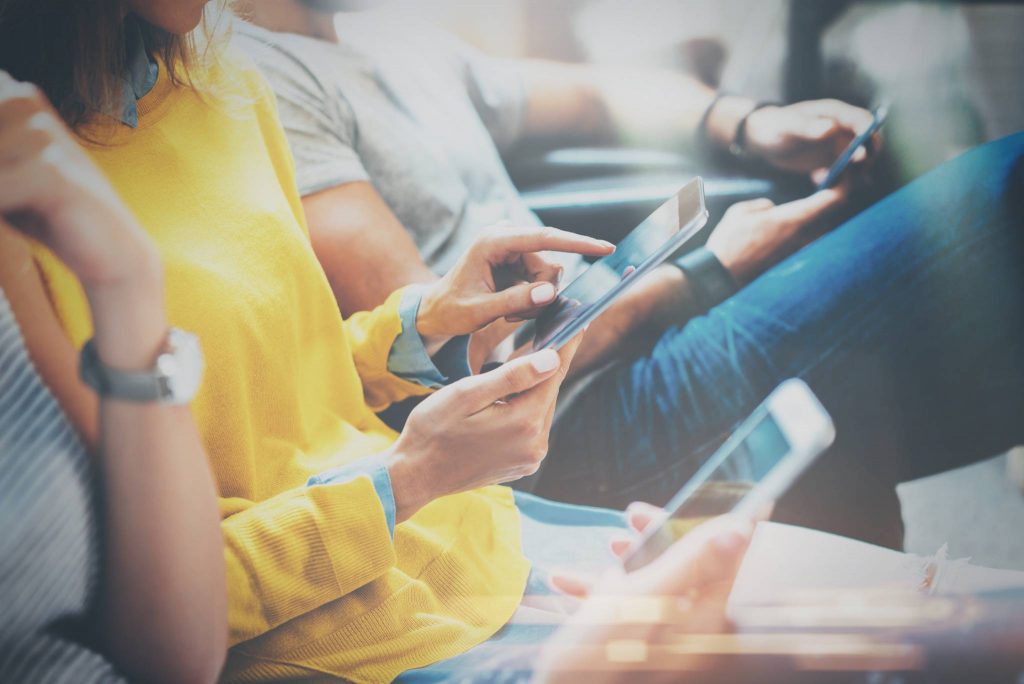 Technology
May 08, 2023 JIN
4 Telecom Trends in 2023: how QA supports adopting the Latest Industry Developments
Back in the days when landlines were the things for the millennials and dial-up Internet connection was considered a luxurious commodity for households. Telecom has entirely transformed in the last 20 years. It has come a long way from the days of landlines and dial-up internet to the era of 5G and IoT in a blink of an eye. As businesses strive to stay ahead of the competition and continue wowing their customers, what is their strategy for retaining market leadership in 2023?
Are you keeping up with the latest trends? Ride the new waves of out-of-the-box innovations and breakthroughs. Taking the risk of doing brand new things very early on, telecom companies enable them to enhance their digital ecosystem, improve their network infrastructure, and deliver unparalleled performance and security to quickly meet customers' ever-changing demands and curiosity towards the "new" tech.
In today's blog, we'll be revealing the four concurrent trends that have been and shall keep on shaping the software industry landscape starting in 2023, offering practical tips & tricks on how to tailor them to your organizations.
4 telecom trends to adopt in 2023 to make your software undefeatable
5G and 6G? Don't wait!
Speed is everything. No one has time to wait for a web page to load more than 10s. Only 26% of the respondents are willing to wait when loading a single website takes more than 5 seconds. It gets frustrating, and people start to opt out very quickly, as fast as 3 seconds in, according to the report from Statista.
That's the motivation behind telecom companies, who are constantly seeking ways to enhance wireless communication with higher capacity, frequency, and faster speeds, all while reducing latency. While 5G remains a popular option, many have already started exploring the benefits of 6G, which promises even greater throughput, reliability, and immersive AR/VR experiences.
Let this sink in. If 5G can provide data transfer rates of up to 20 Gbps, 6G is expected to offer 8,000 times higher speeds of up to 1 TB each second. Additionally, 6G is being designed to support a wider range of applications, including immersive virtual reality and advanced robotics, as well as offering greater energy efficiency and security features. Who would want to miss out on that? Trust me, nobody!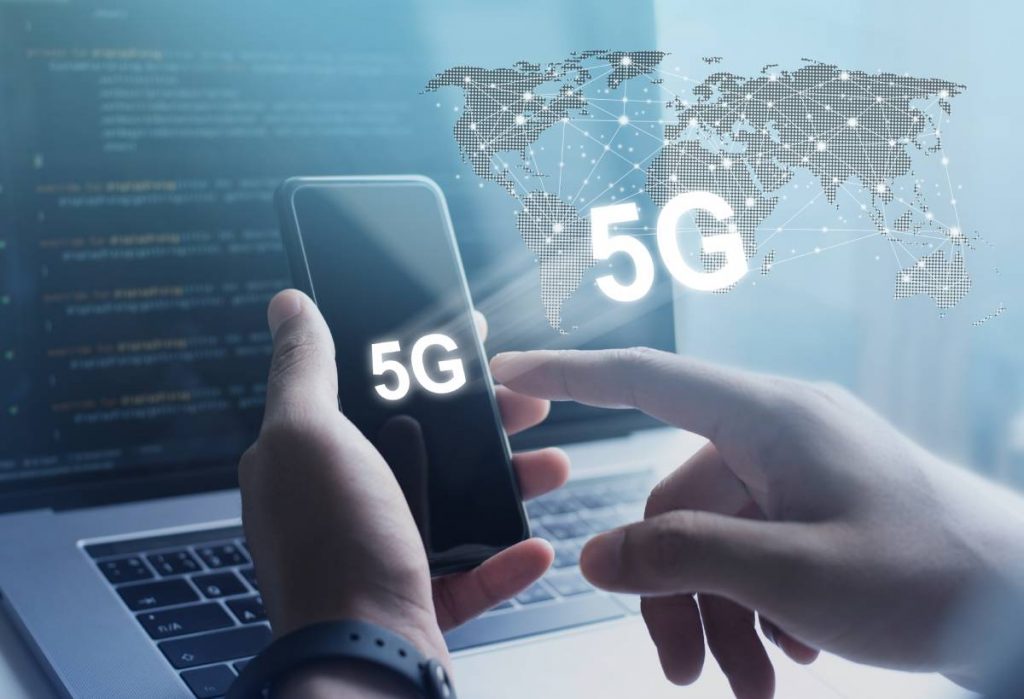 Introducing the cloud or enhancing the capabilities of your digital ecosystem
We all might have owned at least one cloud storage account on our smartphones. It's either to have our unlimited storage for images, videos, or documents saved up somewhere up there rather than physical storage in the form of a USB, although we absolutely can. The convenience of having access to the file anywhere at any given time without physically bringing it with you is the selling point we all have failed for.
Software and apps have been gradually migrated to the cloud as well. This trend is most likely here to stay permanently. As a result, telecom companies are exploring ways to provide scalable and flexible solutions with powerful computing through the cloud. This is driven much faster by the increasing demand from the emerging IoT, AI, and ML technologies, which require robust cloud computing infrastructure to improve program resilience and efficiency, accelerate digital transformation processes and immediate updates, and frequent upgrades to cater to their own customer needs.
Network-as-a-Service (NaaS): The solution for obtaining network infrastructure without starting from scratch
Building, deploying, and maintaining network elements such as routers and WAN optimizers takes work. It requires highly skilled IT professionals and heavy investment in IT infrastructure to have a decent network running and does not jeopardize its software product development. Many have been leaning toward Network as a Service (NaaS) to eliminate the financial burden and budget overruns in purchasing network hardware and infrastructure upfront. NaaS provides smooth network performance even during high loads and prevents system disruptions, as user traffic often varies and suddenly exceeds the estimated limit.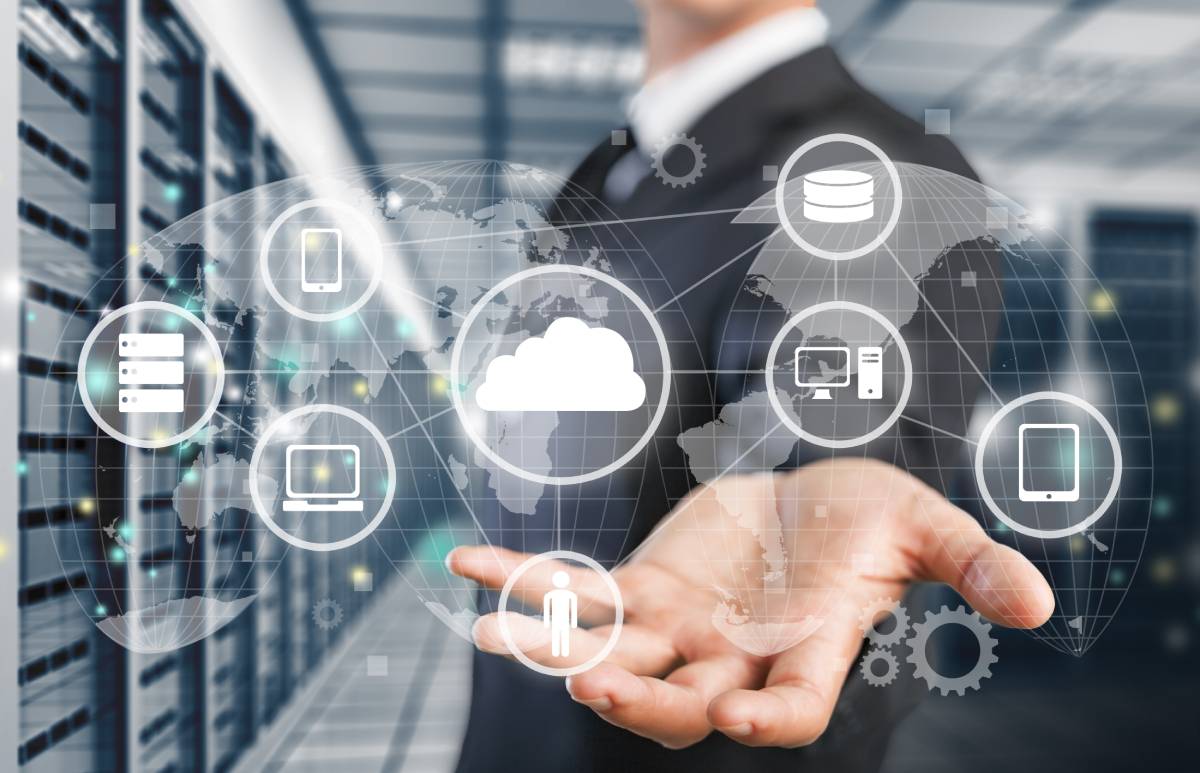 Edge computing or shortened response time
As per Statista's report, the edge computing market value is expected to reach up to $250.6 billion by 2024. Edge computing provides higher performance, bandwidth optimization, low latency, refined security, and soundness for IoT, AR/VR, industry 4.0, and other devices possessing sensitive controllers by storing, processing, and analyzing data locally. Reducing the large volumes of data previously stored on the cloud helps cost-cutting operational expenses tremendously.
Software quality on the watch while riding the telecom trends
OSS/BSS testing
With the integration of various devices such as cloud-based machines, tablets, and phones, OSS/BSS systems need to function seamlessly and consistently, managing high volumes of transactions; in order to do so, take these three key aspects of OSS/BSS software in consideration:
Performance: As the number of operations and users fluctuates, software needs to handle a wide range of loads, from its stable state to its highest peak.
Security: Keeping your OBB/BSS secured at all times is equally crucial to getting it performed at its top performance. One unauthorized intrusion poses a significant threat to the security of these systems, resulting in uncontrollable compromise of clients' and companies' sensitive data, losing the customers' faith and trust in your brand images and identity.
Functionality: Functional verification helps to be in check with whether or not the OSS/BSS solutions meet the specified requirements and provide users with a simplified system interaction, such as allowing them to create, modify, and delete accounts, track and pay invoices, and perform other necessary actions with ease.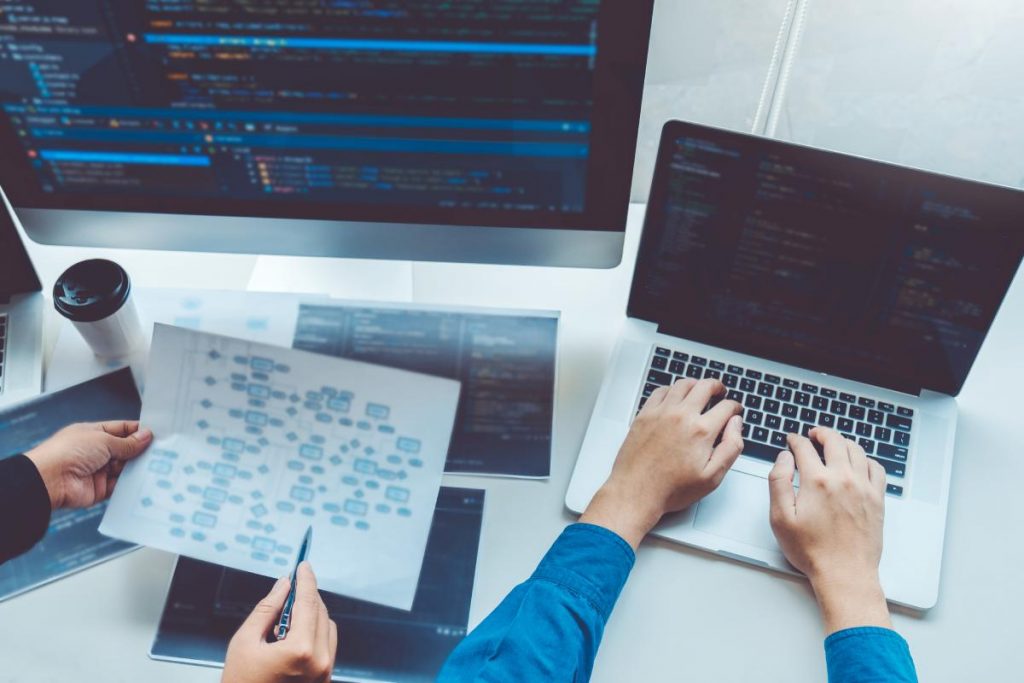 Migration testing
Migration tests are there to verify the process of transferring a significant amount of data between source and target systems while maintaining data integrity and preventing loss during the transformation of telecom products as smoothly as possible.
Although migration doesn't happen regularly, telecom companies have to confront this process occasionally, primarily due to heavy system upgrades or major application updates. As telecom services providers, many companies have to carry out the migration procedure while maintaining their existing system working correctly without having any unexpected glitch that can result in terrifying consequences such as billing system shutdown, network connectivity issues, cyber attacks in every corner, etc. Therefore, migration to a new system must be seamless and maintain the routine actions of subscribers.
Integration testing
Telecom software products comprise numerous interrelated modules, such as billing, customer support, self-service systems, and an integration platform. Integration testing can be used to identify integration discrepancies and ensure proper functionalities are in place.
Depending on the readiness of the entire system and its parts, as well as the desired deadline, various integration testing strategies can be employed by companies. The big bang approach is ideal for systems where all components are already interconnected, and it evaluates the entire product coherence. If the program is not fully prepared yet, beginning with low-level blocks and applying the bottom-up approach is recommended.
Performance testing
Working solely on one single system is almost impossible for telecom companies. Having several methods combined into one can cause incompatibility at times. The same problem with having the number of subscribers to telecom software multiply too quickly. Performance testing must be at the core of a business strategy to identify the problem areas and get them fixed before it blows up.
Do you want to know what types of checks are helpful?
Load testing: evaluates the behavior of an application under various conditions of user load and system demand.
Stress testing: evaluates the system's stability and reliability under extreme and unfavorable conditions.
Volume testing: validates the system's ability to handle a large volume of data.
Scalability testing: evaluate a system's ability to handle increasing workloads and demands by adding more resources such as servers or processors.
Cybersecurity testing
Deloitte reported that in 2020, cybercriminals were able to steal the sensitive data of over 500,000 people worldwide from video conferencing and later sold it on the dark web. This is a significant cause for concern. In the telecom sector, cloud-based attacks accounted for 45% of all attacks, with DNS being the most common (79% of companies were affected in 2020), followed by SS7, DDoS, and others. These attacks can result in downtime, damaged reputation, and high operational costs required to restore the software. Having a proper cybersecurity testing methodology lining up is out of the question to keep your guard up at all times.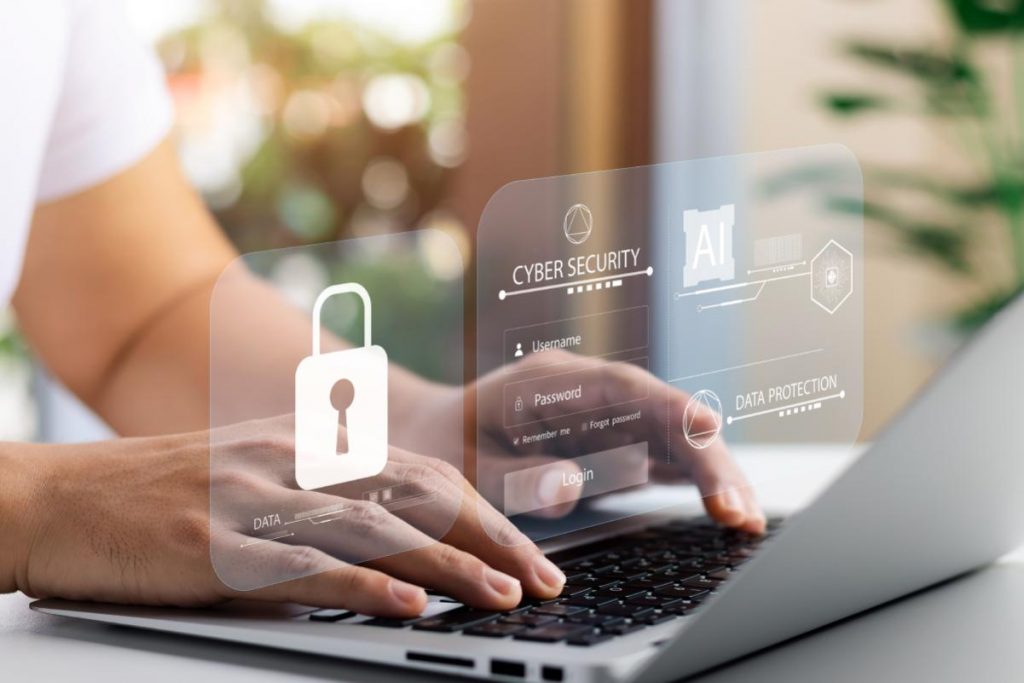 Test automation
Software testing automation is a logical choice, especially when manual testing is time-consuming. It helps reduce test cycles, improve test coverage, and decrease quality assurance costs while increasing ROI by 37% to 50%, as reported in the World Quality Report. Although automation testing can be costly initially, it is worth it in the long run.
Closing thoughts
In this age of technology, telecom companies are now at the forefront of digital innovation and are well-positioned. To capitalize on the four significant trends in 2023 – 6G, cloud integration, NaaS, and edge computing – to provide their customers with a comprehensive digital experience, it can be a challenge for some due to its current resources and capabilities.
Hence, to ensure top-notch quality of telecom software as well as be competitive in the market, companies need to prioritize quality assurance and verify critical aspects such as OSS/BSS, migration, integration, performance, cybersecurity, and adopt test automation to expedite the testing process before decide to ride these new trends bandwagon. If you ever feel doubted in doing it alone, don't! Contact our SHIFT ASIA team, your best IT outsourcing partner, in providing advanced technology software testing and IT solutions. With the diverse categories in software development, manual testing, and automation testing, which dig into every aspect of the digital product and ensure its quality meets the customers' demands, SHIFT ASIA's experienced experts will always strive to bring their partners the first-rate result. Contact SHIFT ASIA today to share your ideas and receive thorough consulting from the industry's leading software company that will leave you entirely satisfied.
4 Telecom Trends in 2023: how QA supports adopting the Latest Industry Developments
Contact
Contact
Stay in touch with Us