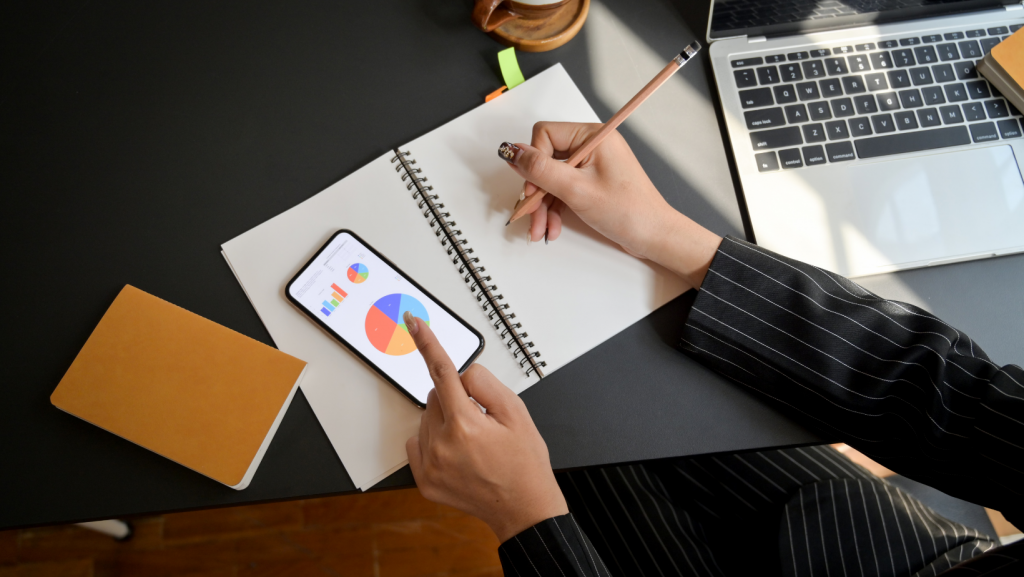 Technology
Nov 30, 2022 JIN
FinTech – the transformation in Financial services
What is FinTech?
FinTech or financial technology means using technology that has emerged recently in the finance sector to provide financial services with new added values. Since the mid-2010s, FinTech, which provides innovative financial services using cutting-edge technology, has been attracting attention, mainly in the finance and IT industries, an initiative that embodies transformation (Digital Transformation, DX). Since then, FinTech has become more widely recognized and implemented.
The advancement of mobile technology and cloud computing had brought a significant impact on the growth of FinTech. Since the birth of smartphones in 2007, this has opened endless opportunities for consumers to access financial services easier. Later on, the widespread use of clouds such as AWS and Google Cloud made it possible for lowering FinTech costs, and of course for better security.
Emerging technology in FinTech
Here are the eight emerging technologies that according to the World Economic Forum (WEF), will continue to contribute to the evolution of innovation in financial services.
1. AI
Over the past few years, AI has evolved from a means of creating new touchpoints in business to a platform for aggregating the data necessary for business decision-making. According to the WEF report, over the next few years, financial institutions and consumers will begin to introduce AI-based tools, and AI will replace many of the call center customer service operations and data entry/verification tasks.
2. AR/VR
In the FinTech sector, the evolution of augmented and virtual reality is expected to create new purchasing experiences. For example, in the current e-commerce, it is common to purchase products online based on two-dimensional information such as images and videos, but in the future, it will be possible to visit a virtual shopping mall.
Please read on software test automation services
3. Cloud Computing
Cloud technology is one of the core technologies that supported the dawn of FinTech, and it is expected to continue to evolve as an important technology in the future. Cloud investment in the financial industry continues to accelerate, and according to a WEF report, it accounted for almost half of all IT investments in the financial industry in 2020. In particular, when a startup develops a new FinTech-related service, cloud-first has become the top choice.
4. Distributed Ledger Technology (DLT)
Distributed Ledger Technology is "the consensus of replicated, shared, and synchronized digital data that is geographically spread (distributed) across many sites, countries, or institutions", and common technologies are blockchain and smart contracts.
Blockchain, which is known as an essential technology for virtual currencies such as Bitcoin, can be said to be a type of fragmented ledger technology. Blockchain is said to be a decentralized system in that it enables the transfer and liquidation of assets without going through a centralized administrator by sharing ledger information with everyone on the network. On a side note, a smart contract is a mechanism that automatically executes transactions based on rules determined on the blockchain.
In addition to the current cryptocurrency boom, recently, a technology has been born that handles digital data with unforgeable appraisals and ownership certificates called NFTs (Non-Fungible Tokens) around blockchain technology. NFT is attracting a great deal of attention, not only in the FinTech industry but also as a technology that creates a new market where people can buy and sell with peace of mind by adding asset value to digital data such as digital art that can be easily copied.
5. IoT
The Internet of Things enables the transmission of a huge amount of data at significant velocity via the internet. Currently, it is said that there are already more than 30 billion devices connected to the Internet around the world. WEF points out that in a few years, people will use about 15 to 20 connected devices at the individual level. This has the potential to create a variety of new businesses.
6. Quantum computing
Quantum Computing is a next-gen computing technology that is attracting attention all over the world, but it is a technology that has not yet been put into practical use.
Simply put, quantum computers are said to be able to achieve much more powerful computational power than current computers by adopting a different mechanism and utilizing the physical state peculiar to quantum mechanics. If the powerful processing power of quantum computers were to be applied to the FinTech field in the future, it would not only advance asset management and credit evaluation but also create insurance products optimized for each individual through more precise life plans and simulations.
8. Hardware for specific tasks
Many people may be unfamiliar with the term Task-Specific Hardware (TSH). Another term for TSH is "hardware acceleration," which basically refers to hardware designed to accelerate or optimize AI processing. In addition, it is also known as an AI accelerator, which means special hardware designed to accelerate AI applications such as deep learning and machine learning. Specific examples include products such as ultra-high-speed deep learning systems and AI workstations.
By utilizing such specialized hardware, it is possible to support the increasing load of AI's advanced computing power and reduce costs such as training time. Looking ahead to the evolution of AI in the future, efforts to maximize the power of AI while utilizing such AI-optimized hardware will likely be required.
8. 5G
Last but not least, the technology to watch is the 5G network. With the spread of 5G, it is said that various business opportunities will expand, especially by enabling faster data linkage with the aforementioned AR/VR, IoT, etc. For example, if 5G further advances autonomous driving, a future may come when ordinary shopping will be handled by autonomous trucks and drones. Alternatively, in addition to the option of shopping at a physical store, it is also possible that it will become commonplace to enjoy a shopping experience that cannot be found in a physical store at a virtual store in VR.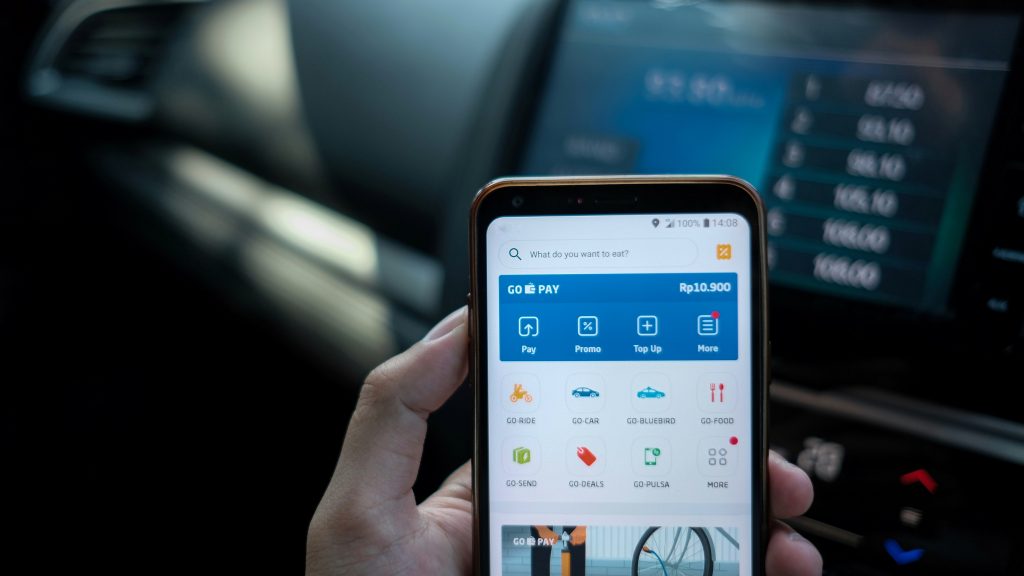 FinTech Continues to Grow
There are a few factors that drive the growth of FinTech, which are: regulations, technology, and customer expectations.
Frankly speaking, strict regulations can put FinTech companies under challenges, and not any government actively encourages FinTech. But this may change in the near future as the next generation of customers is in favor of FinTech.
Thanks to digital transformation, people become accustomed to an enhanced customer experience, personalized offers, and instant delivery service, for example. Unlike traditional banking, FinTech is more flexible and can offer faster, better services with cheaper fees. As discussed above, the advancement of technology will continue to strengthen FinTech and make it more accessible, and cheaper.
Final word
The FinTech market will continue to grow and provide a bright future for entrepreneurs to enter the market. Either you join the market as a FinTech startup or a supplier providing data services for fintech. You can tap into this financial technology market as long as you have valuable products/services.
Building a high-tech product can be costly. At SHIFT ASIA, we have an expert team that can help you in developing fintech products at reasonable fees. Contact our representatives for a free consultation.
FinTech – the transformation in Financial services
Contact
Contact
Stay in touch with Us
What our Clients are saying
We asked Shift Asia for a skillful Ruby resource to work with our team in a big and long-term project in Fintech. And we're happy with provided resource on technical skill, performance, communication, and attitude. Beside that, the customer service is also a good point that should be mentioned.

FPT Software

Quick turnaround, SHIFT ASIA supplied us with the resources and solutions needed to develop a feature for a file management functionality. Also, great partnership as they accommodated our requirements on the testing as well to make sure we have zero defect before launching it.

Jienie Lab ASIA

Their comprehensive test cases and efficient system updates impressed us the most. Security concerns were solved, system update and quality assurance service improved the platform and its performance.

XENON HOLDINGS